Thailand is a very beautiful tropical country, located in Southeast Asia. This place is famous for spiritual works with unique architecture, beautiful natural scenery.
---
If you are a person who loves the taste of the ocean and is passionate about resort travel, Koh Samui in Thailand is a destination not to be missed. This place will give you the truest sense of summer at sea.
Koh Samui – blue sea world
Koh Samui is an island in Surat Thani province, located in south-central Thailand, on the east coast of the Kra Isthmus, near Sura Thani town. In June 2008, Koh Samui was recognized as an independent city, divided into seven subdistricts called tambon: Ang Thong, Lipa Noi, Taling Ngam, Na Mueang, Maret, and Mae Nam. The whole island of Koh Samui is a municipality. This is Thailand's third-largest island with an area of ​​228.7 km² and a population of over 50,000 people (in 2008). The island welcomes about 1.5 million visitors each year. The island had no roads until the early 1970s, and a 15 km journey from one side of the island to the other can take a whole day of climbing. The island has an airport which is Samui airport.
Because the island is far outside of southern Thailand, tourists here are mostly foreigners. You can come here at any time of the year except the rainy months from October to December. Because there is no road, you can only come to Koh Samui by two ways: by plane or by ferry. However, airline tickets are quite expensive, suitable for travelers with high pay.
Clear blue sea
Koh Samui has pristine beautiful beaches stretching along the murmuring waves. The beach is calm, not crowded, as we often see at the beaches in the summer. The seawater here is a clear, deep, unique and abundant marine ecosystem. If you don't have time, there are three beaches you should visit: Chaweng, Bophut and Maenam.
Koh Tao and Koh Nangyuang are also islands to visit, although they are a bit far from the mainland. You can play snorkelling freely without touring or scuba diving. The lovely and colorful sea creatures under the water certainly will not disappoint you. At Sairee Beach you can enjoy fire dancing when it comes to the evening, drinking coconut water, enjoying cocktails and dancing with beautiful Thai girls. At Bophut beach in the evening there is also a bustling night market.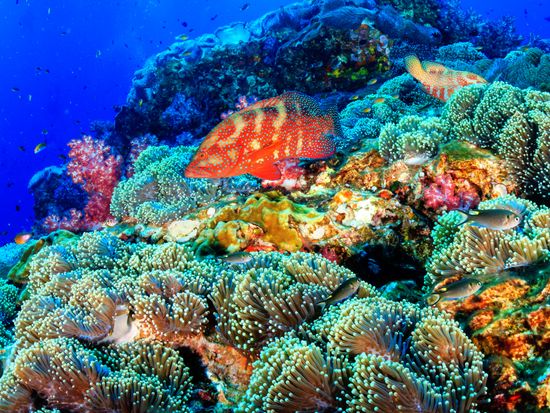 Play snorkeling as much as you want
Koh Samui at the sea and the beaches also have very attractive places to visit. Big Budda 12m high statue in the northeast of the island is one of them. When you come to this place, you should wear discreet clothes and chat in a small voice to pay homage to the monks. There are pretty souvenir stalls around. The grandparents Hin Ta and Hin Yai in the south of Lamai have quite similar shapes to the male and female genitalia. The seawater here is blue, very suitable for snorkeling and swimming. There is also the Ang Thong National Marine Park and Wat Khunaram Temple in western Lamai.