Five small islands in the Surin Islands of Thailand are home to many pig-tailed monkeys, flying foxes and water iguanas living along the forests covering the hills.
---
Under the clear blue sea are sea turtles, clownfish and anemones. While the life of the animals here is extremely vibrant, this place is rarely visited by visitors. The only way to get here is by boat, 60km southwest of Thailand. In fact, the archipelago only has a village called Ao Bon Bay (also known as Moo Baan Ao Bon), the village's inhabitants are mostly indigenous tribes, Moken sea nomads.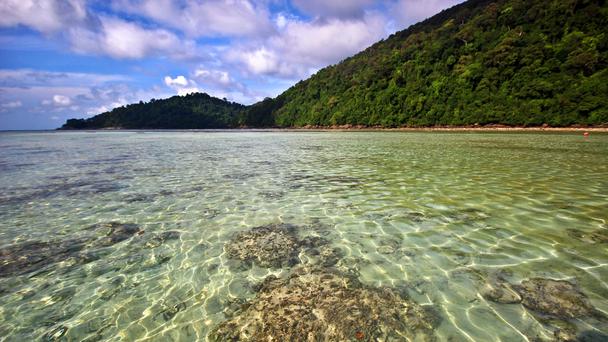 In 1981, the Surin Islands were selected as Thailand's 29th national park, called Mu Ko Surin National Park – a move to protect the islands from the effects of tourism development. The sea covers 80% of the total area of ​​140km2. A tourist boat can take you to explore offshore, but walking on the beach and snorkeling by the coral reefs in the shallow beach is also an interesting fun activity. Snorkeling equipment can be rented from both beaches in Ko Surin Nua. The water is so clear that it can be seen at a distance of 35m. In addition, many private tourism companies also offer day diving and long-term relaxation services.
Traditionally, 200 to 300 Moken nomadic groups in the Surin Islands often traveled around 800 islands of the Mergui archipelago on handmade wooden kabang boats. However, over the past few decades, the lives of Moken people have become more difficult. Because many Moken people do not have national citizenship, their movement is restricted. Since the 2004 tsunami, the Thai government has asked the Moken community of the Surin Islands to live in a single village, Ao Bon Bay, located on the archipelago's second-largest island, Ko Surin Tai.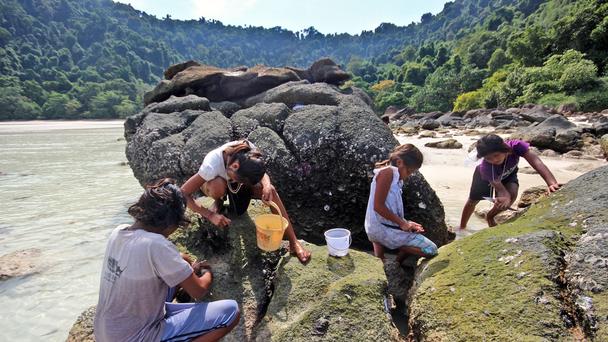 As a nomadic lifestyle, the Moken lived on kabangs and built makeshift tents from natural materials such as pandan leaves to survive the rainy season. Today, they live in sturdy huts all year round. Suzuki Yuki, a Japanese professor specializing in maritime Pacific cultures and nomadic peoples, lived in the village between 2007 and 2008 to write her thesis on the Moken.